$24.99

$39.99
The Promise Bracelet & Key Necklace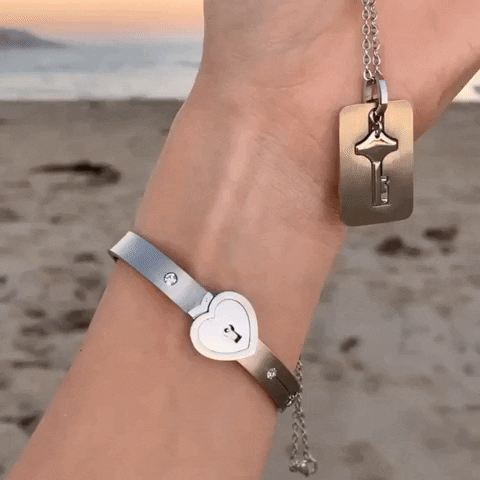 The Promise Bracelet & Key Necklace is Inspired by couples and best friends who love unique ways to express their love, or, friendship for each other. The heart lock Bracelet and key necklace is the perfect gift for any occasion.
More Details
Jewelry Sets Type: Necklace/Bracelet 
Materials: Stainless Steel and CZ Crystal (High Quality)
Bangle size: 53mm
Pendant size: 17mm*27.5mm
Fast - We are dedicated to filling your order quickly, accurately and with unmistakable finesse.
Golden Rule. We treat you the way we want to be treated as consumers: with the utmost respect.
Notifications - Get the peace of mind of receiving E-mails or texts messages about the movement of your package!
Instagram - We love showcasing the beauty and styles of all of our customers. Message/Tag @CocoaLynx on Instagram and let us feature you!
Charity - A portion of each sale is dedicated to improving Mental Health. Check out our about me page for further details. Click Here